Successful Completion of 4th Bangladesh HaematoCon 2019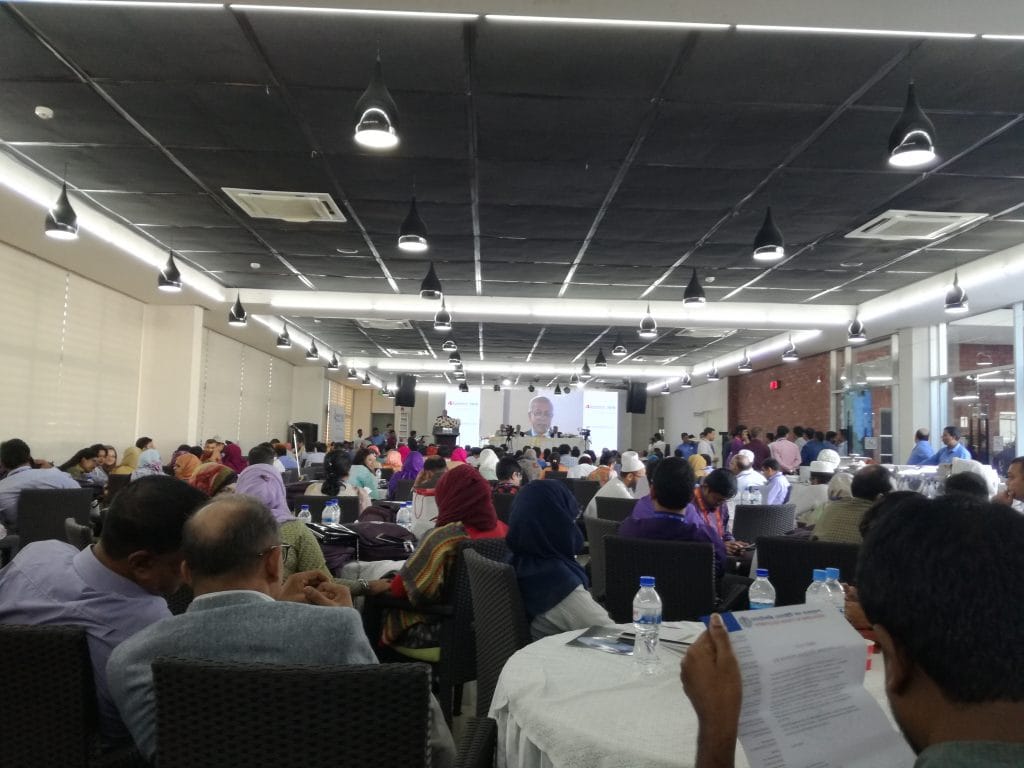 Haematology Society of Bangladesh has successfully completed the 4th Bangladesh HaematoCon 2019. I was arranged on 16 & 17 November, 2019, at Dhaka Club, Shahbag, Dhaka. Nearly 300 participants attended at this conference. It was divided in 12 sessions. A total of 35 speakers shared their knowledge in this conference that included 23 from Bangladesh and 12 from abroad. The foreign speakers were from the USA, the UK, Canada, Singapore, India and Iran.
Professor Dr. Kanak Kanti Barua, the Vice Chancellor of Bangabandhu Sheikh Mujib Medical University, was the chief guest of the inaugural ceremony that was presided by Professor Md. Mahbubur Rahman, the president of Haematology Society of Bangladesh.
In this conference, the speakers from different countries presented their knowledge and experience regarding the inventions and updates in different subjects e.g. thalassaemia, haemophilia, leukaemia, lymphoma and the related diseases. They also discuss about the problems including their solution. Moreover, they also discussed about the scenario of disease burden like thalassaemia, haemophilia etc. and the scenario of investigations and treatment facilities for the haematological disorders in the different hospitals in Bangladesh.