BSMMU and Tata signed MOU for BMT technology transfer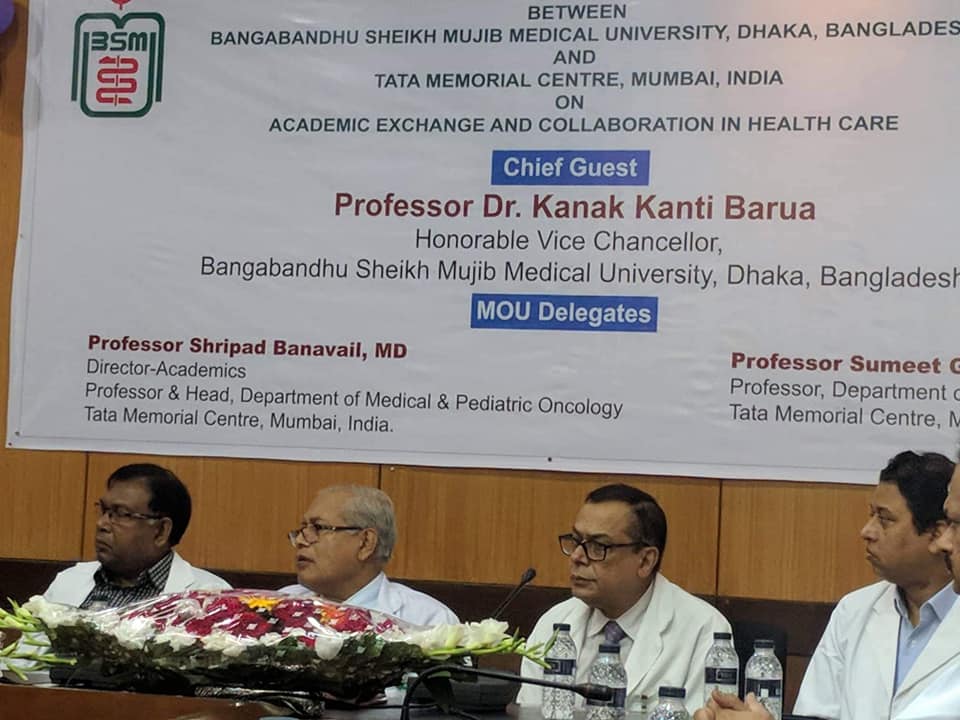 This is a historic event for the department of haematology of Bangabandhu Sheikh Mujib Medical University (BSMMU) that BSMMU signed a Memorandum of Understanding (MOU) with Tata Memorial Cancer Centre, Mumbai, India. This MOU has been signed for technology transfer to establish a complete Bone Marrow Transplant centre at BSMMU. Pro-VC Professor Muhammad Rafiqul Alam and registrar Professor ABM Hannan for BSMMU, and director (Academics) Professor S Banvali and Professor Sumit Guzral for Tata Memorial Cancer Centre have signed the MOU at Dr. Milton hall of BSMMU.
The meeting was presided by Professor MA Aziz, chairman of the department of haematology of BSMMU. Vice-Chancelor Professor Kanak Kanti Barua was present at the meeting as chief guest. It is being expected that the department of Haematology of BSMMU would avail the capacity to perform autologous and allogeneic BMT withing few months under this MOU.