New Horizon of Coagulation Tests in Bangladesh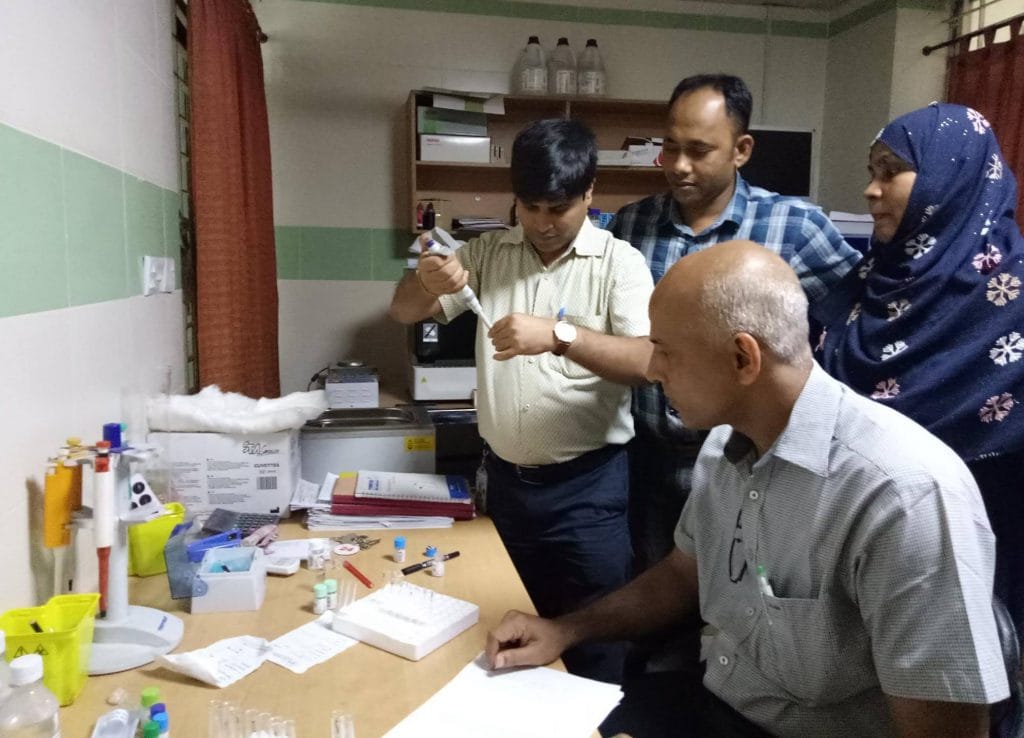 Written by Dr. Akhil Ranjon Biswas
First ever Bethesda assay (detecting inhibitor titre in haemophilia) done in coagulation laboratory of Dhaka Medical College Hospital on 6th May, 2018. Probably 1st ever in Bangladesh as well excluding those done in some workshop.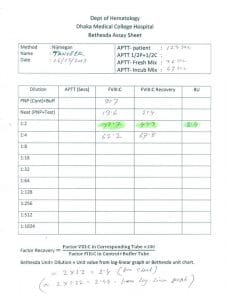 To do this we need reagents & equipment no more than those required for doing APTT and FVIII:C or IX:C assay. All those were available in Bangladesh for more than decades. But we were not being able to perform this assay due to some reason like-
1) Lack of suspicion of inhibitor and feeling the necessity of this assay,
2) Our way of work that is dependence on machine and test kit which give ready made result by putting kit in machine and pressing some button only. But Bethesda assay as well as most of the advanced coagulation test require something more, especially application of knowledge of basic pathology of coagulation and their mathematical translation.
3) Lack of commitment to do such work; and, finally,
4) Lack of idea about how such laborious and expensive test can be made easy and simple.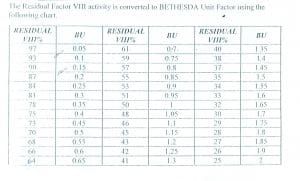 Our heartiest gratitude to World Federation of Hemophilia (WFH), Asia Pacific Hemophilia Working Group (APHWG) and great Professor Sukesh C. Nair and his team in Christian Medical College (CMC), Vellore; especially Professor Sukesh Nair who responded to my any question instantly and decisively. Finally, Professor M. A. Khan, whose entrepreneurship talent does not allow us resting without doing. And last, but not the least, our team of technicians who always tried their best to follow my instructions and supported me even after facing some harsh attitude from me.